(NOTICE: DO NOT EDIT THE MAIN PAGE WITHOUT THE PERMISSION OF GOJIRAN.)
STAFF APPLICATIONS ARE OPEN!
(
https://docs.google.com/forms/d/e/1FAIpQLSesr7lYDBN7-yOpcB9i2fO72YwD1m4gq143GUeeLIWrSsdR3g/viewform?usp=sf_link
)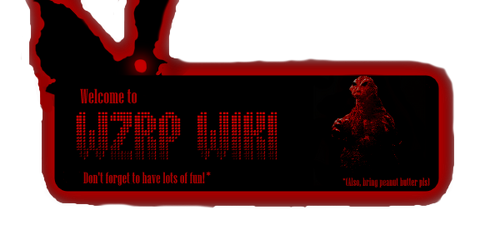 WZRP: another growing encyclopedia of Role-Playing!
---
Welcome to WZRP!, another group/wiki for Role-Playing! Currently working on a total of 1,714 articles, we are encouraged to reach as much as pages, big and small galore. To get you pretty familiar with this, let's get down to business.
Forum / Recent Changes / Categories / Chat / Videos / Photos / Staff
---
This wiki is to provide you with as much as excellent performance and epitome as possible for role-playing. For an example: your character! May it range from custom to fanon, or even out in the beyond, and may it come from (mostly) any franchise home to here like Godzilla, Kamen Rider, Dragon Ball, Street Fighter, and many more! But wait! Before you get started for role-playing, make sure to read the guidelines first so you can be sure to follow each instruction. Once you're prepared, warp your character(s) right into the centre of the RPverse!
If you ever discover any questions, qualms, concerns, issues, or any in that category; you can always contact members of the Staff, such as our founder, (Ghidorahnumber1), our Chairmen (Gojiran, ShodaiGoro), our bureaucrats (ShodaiGoro, Gojiran), our administrators (Thegoldnguy), our moderators (Kyuzeth, Gallibon the Destroyer, StayPuftMarshmellowMan), and our rollbacks (JadgVlady). Have fun,

<insert name here>

. And we hope to see you around for more!
A brief look at some of our characters...

To be added!